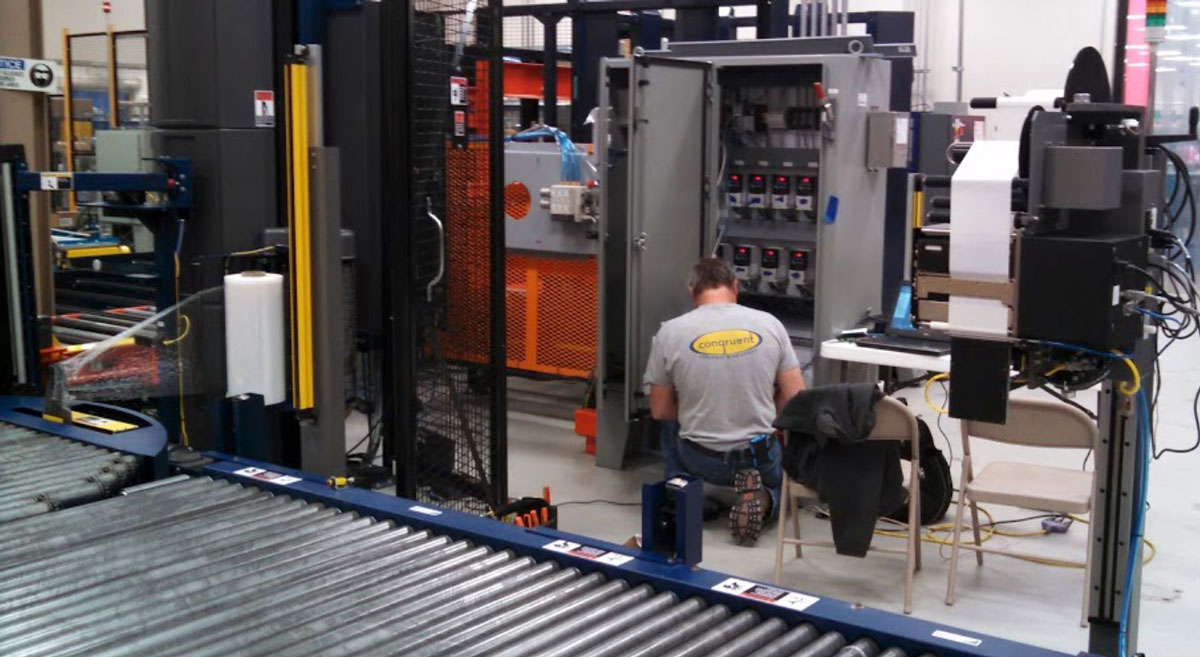 As you strive to run a more efficient and profitable operation, we provide many services in the Industrial Automation segment to assist in your efforts to automate your manufacturing, quality control and material handling processes.
We provide the design, tools and support to move your product from prototype to small batch production and process validation to full production.
Advisory Services
When we step into your world to understand your needs and goals, we take an in depth look at your existing processes, and then develop intelligent and data driven concepts and solutions to improve your operation. We will evaluate your facility with several production metrics in mind and create solutions to:
Increase Throughput

Increase Quality of output

Increase Consistency of processes and output

Increase Energy efficiency

Increase Safety

Decrease Labor costs

Decrease design costs
System Integration
As our clients continue to leverage technology as a part of their automation systems, we want to make sure all software and hardware systems work together efficiently. All elements of your new system will be programmed for optimum output from your automation system. As well, we have the ability to link the new system into your existing system and the machinery to provide an overview of all operations.
R&D; Engineering
Engineering design is one of our strong suits. We enjoy the challenge of confronting a situation that requires new product design and development to generate a customized solution to solve all objectives. We have years of experience across many industries that have helped us develop and hone our skills to custom engineer and develop new product design and processes.
A few areas for our engineering services are as follows:
Application Optimization

Concept & Prototype Development

Custom Automated Machines & Equipment

3D Design & Product Development

Packaging

Mechanical Design

Process Improvement Tools

Tool and Die prototype and production manufacturing
Industrial Conveyor Systems
As you improve the processes in your plant, automated conveyor systems are a quick and efficient way to transport materials from one area to another. We work with you to design conveyor systems that allow you to work more efficiently, with less turnaround time and higher profit margins. There are many different types of conveyors available. We have extensive experience with each and will select and design the best system for you.
See below for a list of some of the conveyor systems we provide:
Belt Conveyor Systems

Chain Conveyor Systems

Gravity Conveyor Systems

Modular Conveyor Systems

Pneumatic Conveyor Systems

Spiral Conveyor Systems

Vertical Conveyor Systems

Bucket Conveyor Systems

Flexible Conveyor Systems

Material Conveyor Systems

Overhead Conveyor Systems

Roller Table Conveyor Systems

Screw Conveyor Systems

Vibrating Conveyor Systems
Industrial Process Control
Process controllers are yet another way to demand more capacity from your plant. We will work with you to evaluate your existing infrastructure and needs. Then we determine the appropriate process controls that work with your crucial process information to reduce variability, reduce unplanned downtime, reduce time to market and maintain network security. We work with all types of PLC (Programmable Logic Controllers) programming to help you add this element to your lean manufacturing operation. We provide complete system design, installation, programming, staff training and support.