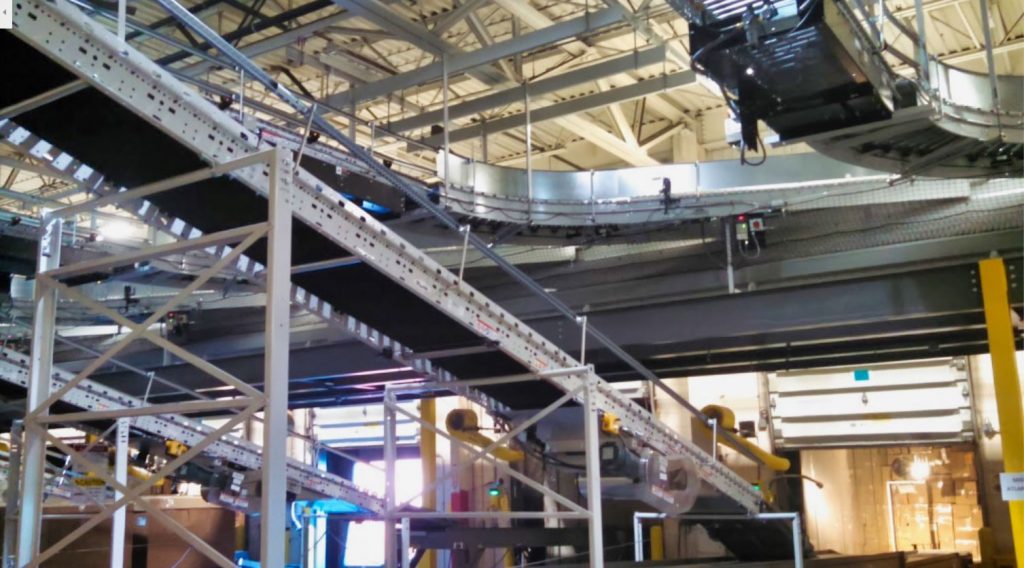 We can help with all or part of your conveyor system needs. We can work with your product flow and production requirements to design the entire system and the individual components; buy off-the-shelf parts or fabricate specialty parts; install complete systems, including electric, air, hydraulics; and integrate the PLCs, on anything from a basic system to a complex, customized system. Or we can handle any of these parts individually. We have an installation team that is a preferred conveyor installation group for several OEMs. We work with all types of conveyors, including the list below:
Accumulating conveyors
Chain driven live roller conveyors
Gravity & Ball transfer conveyors
Line shaft conveyors
Power belt conveyors
Skatewheel conveyors
Vertical/Horizontal Accumulators
Belt driven live roller conveyors
Gravity roller conveyors
Incline slider belt conveyors
Pallet conveyors
Single bottle/can conveyors
Spiral conveyors
If you need help with a conveyor project, please call 828-676-2800 ext 101. If you are a conveyor provider and need additional help for your installation team, please call 828-676-2800 ext. 202.