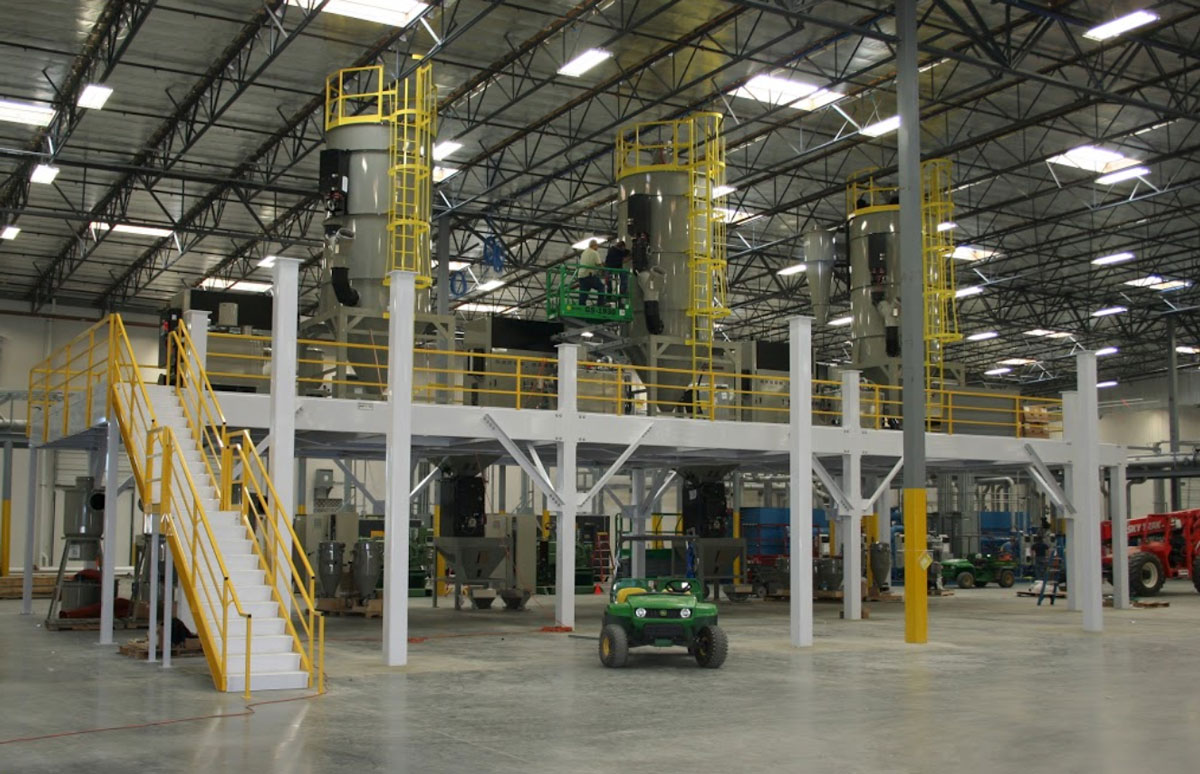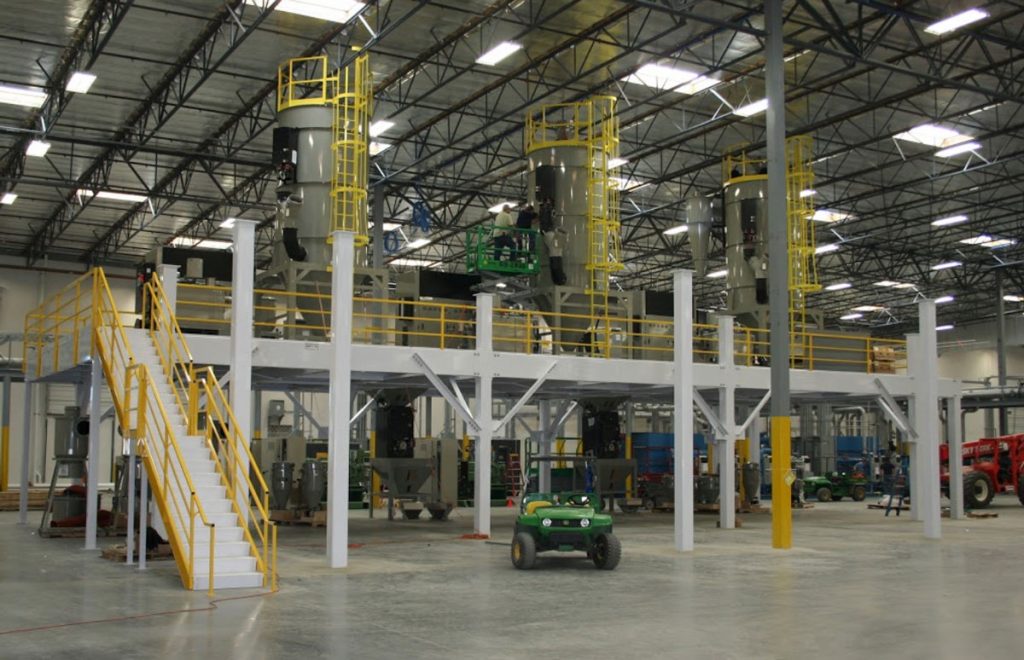 A Quick, Cost Effective Way to Maximize Space
We are proud to offer our customers new custom mezzanine solutions with our partner Cubic Designs.
Adding a Cubic Designs custom mezzanine or work platform system to your warehouse or manufacturing facility is an easy and cost effective way to increase your space without construction. Our mezzanines are pre-engineered and pre-manufactured bolt together systems that install easily and efficiently.
Standard Steel Mezzanines
Our industrial mezzanines and work platforms are AISC certified mezzanines. That means you can trust us for a safer, stronger mezzanine. We cover all the details – from on-site measurements, professional engineering, in-house manufacturing and installation – to support your project at every level.
Benefits:
Maximize existing space with a smaller investment compared to a building expansion
Accelerated tax depreciation
Fully customizable at a competitive price
On staff Professional Engineers stamp drawings for all 50 states at no extra charge
Easy installation with minimal disruption
Stainless Steel Mezzanines
Stainless Steel and Food Grade Platforms from Cubic Designs are engineered and manufactured to meet the standards required of GMP's, or Good Manufacturing Practices, and have been successfully audited by the AIB. Our 304 stainless steel design features options such as closed shapes, clean connections, and welded frames if necessary, to meet requirements of food and beverage processing and packaging facilities.
Benefits:
Closed shapes and clean connections minimize catch points
Great for washdown applications
Highly resistant to corrosion