Automated Box Packing System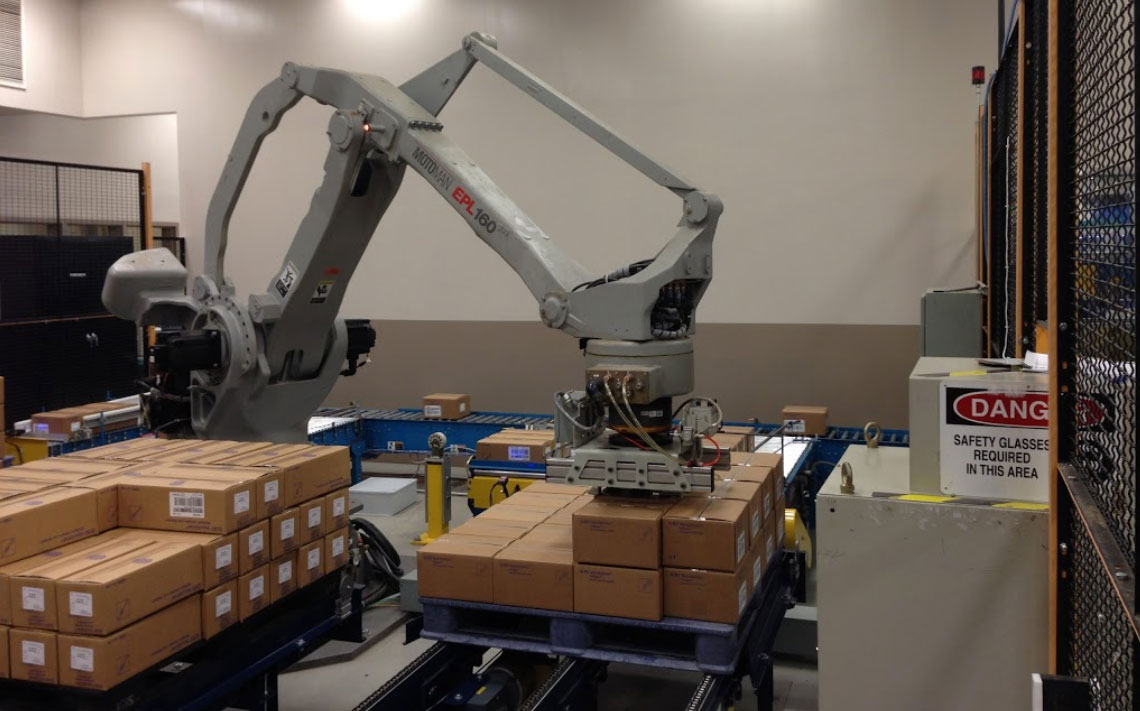 Medical Hard Goods Manufacturing Company
Challenges
Customer's existing box makers were out of date and proving unreliable.
The new available box makers did not erect the boxes at the same elevation or in the same orientation.
Existing conveyors could not be modified.
Provide complete mechanical, electrical and PLC controlled solution with touch screen interface for fault recovery.
Goal
Build automated box erectors and integrate them into the existing system, in keeping with originally planned downtime over a holiday shut down.
Develop the boxes that produce a reliable, increased rate so operators downstream have a continuous supply of boxes without waiting.
Create a very simple, intuitive fault recovery process so new operators can be easily trained and easily recover from mistakes when they occur.
Solutions
Manufactured and fabricated two automated box erectors in two different sized boxes.
Created an integrated packing process that orients the box on its side and presents the box in the required format for that run.
Provided a cost-effective pneumatic gantry to pick and place boxes using a vacuum generator and suction cups.
Elevated the packing boxes and moved them horizontally to position over conveyor and place on take away conveyor.
Successes
Installed equipment and provided control system integration into customer's existing system.
The custom manufactured solution now presents the boxes in a better ergonomically correct horizontal position.
Suction cups provided a non-marking way to relocate boxes to an improved elevation level.
The two different box erectors and lifting equipment were brought on line, on time and on budget to meet the customer's critical schedule.