Industrial Ventilation Accessories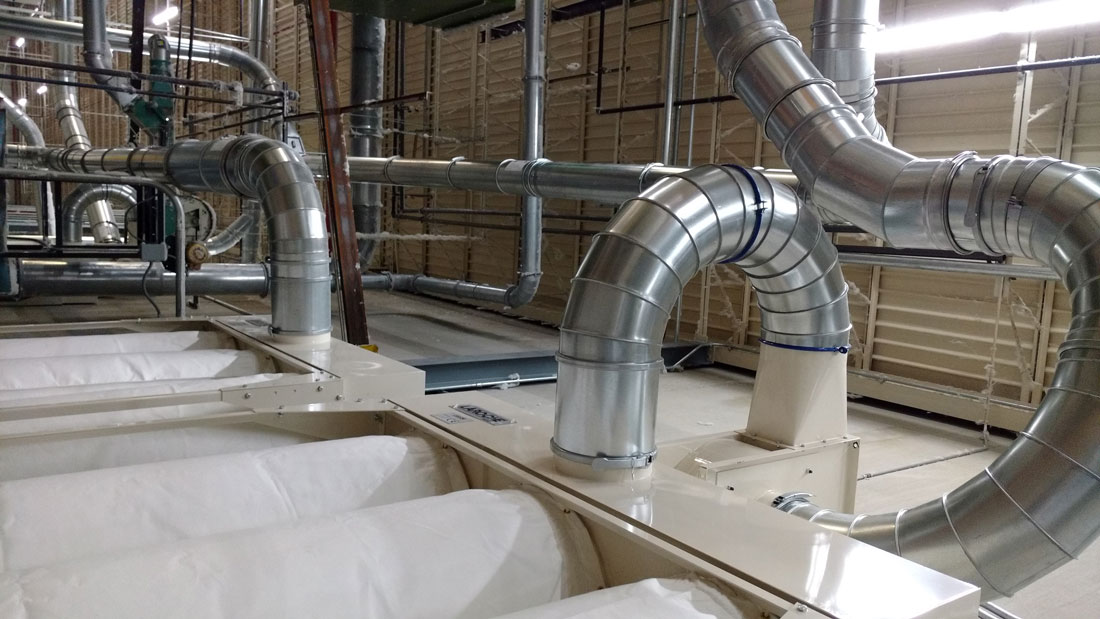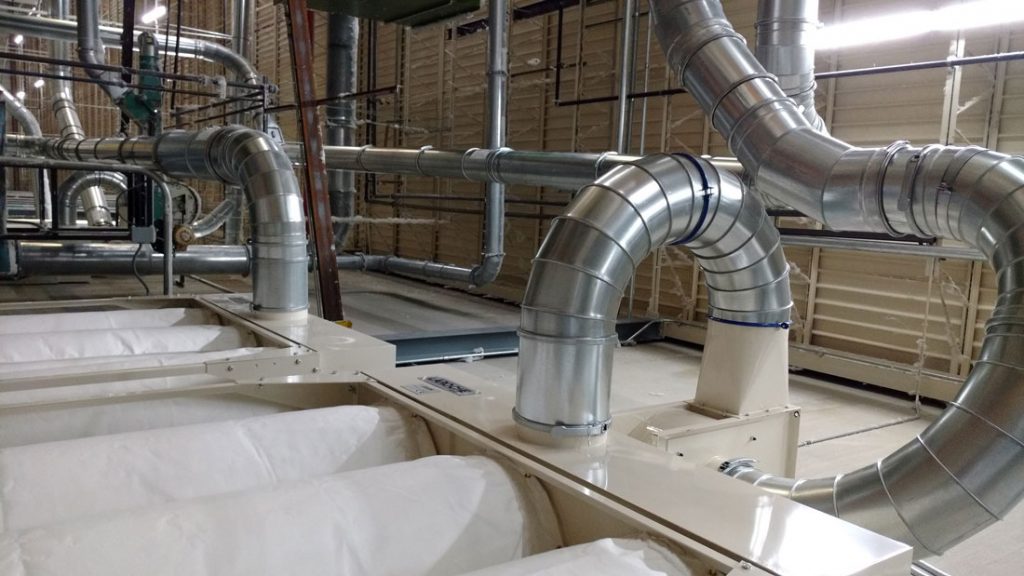 Better Health, and Safety Compliance For Your Team
Another value-add for our customers is the ventilation knowledge of our team. We have 20+ years of experience with air quality products in the industrial and municipal fields.
Filters
Your options are almost unlimited when it comes to replacement filters for your various applications. Each of our filters are designed to meet customer's specific requirements. We have the first-hand experience to understand your situation and recommend the best fit from our preferred providers.
Bag Filters – last 2-3 times longer; 30% fewer emissions; fewer bag changes means less labor and less downtime
Cartridge Filters – full range of dust, fume and mist collection; outperform others; outlast others
Panel Filters – 99.7% or higher filtration efficiency on 0.3 micron particles for HEPA panel filters; interlocking and sealed dovetail corners; built-in handles; lightweight aluminum; expanded metal liners
Pleated Bag Filters – longer filter life; reduced air-to-cloth ratio; inexpensive retrofits
Dust, Fume & Mist Collectors
To help you select the appropriate dust collector, we will start with evaluating key factors in your process including: your application, location of your collector, the density of the dust, any potential contaminants, the daily running hours of your operation, and several other factors. We may recommend one of the following collectors:
Baghouse Dust Collector
Cartridge Dust Collector
Cyclone Dust Collector
Portable Fume Collector
Horizontal Fume Collector with Blower
Horizontal Fume Collector without Blower
Mist Collector
Exhaust Fan
Exhaust Fans
Proper ventilation is crucial to your operation. It contributes to good health and higher productivity. We will help you fit or retrofit your building for the proper air flow and ventilation. We work with all types of exhaust fans, including:
Axial Roof-Mount
Axial Wall-Mount
Ceiling & Inline
Centrifugal Downblast
Centrifugal Upblast
Gravity Vent
Inline
Utility Sets
Kitchen Ventilation
Welding Exhaust
Indoor Air Quality (IAQ) for your team is critically important. It can increase comfort, increase production, decrease absentee rate, and decrease poor health conditions. It can also help your company with your efforts to be more environmentally friendly, improve control of your indoor temperatures. We will help you chose the proper system.
Boom Systems
Fume Arms
Mini Fume Arms
Slotted Weld Hood
Simple Drop Systems
Portable Units
Equipment Screens and Curtains
Carbon Monoxide Exhaust Removal
As carbon monoxide is the silent killer, we help to make sure you and your staff stay safe.
Current OSHA rulings allow an acceptable time weighted average (TWA) for an eight hour work shift of 35 parts per million (ppm), with a workday ceiling level of 200 ppm.
OSHA safety guidelines for exhaust removal in automotive service centers include:
Provide exhaust hoses for each service bay and stock replacement hoses for immediate replacement of damaged hoses.
Instruct all employees to always use proper exhaust hoses on all running vehicles and engines, even in warm weather when garage doors are open.
Check the operation of the exhaust removal system daily, and periodically ensure that the system is in compliance with OSHA regulations.
Here are a few of our products to solve these exhaust issues for you:
Boom Systems
Door Port Systems
Hose Reel Systems
Non-Disappearing Vehicle Exhaust Systems
Telescoping Systems
Underfloor Systems