Meet the Congruent CS Team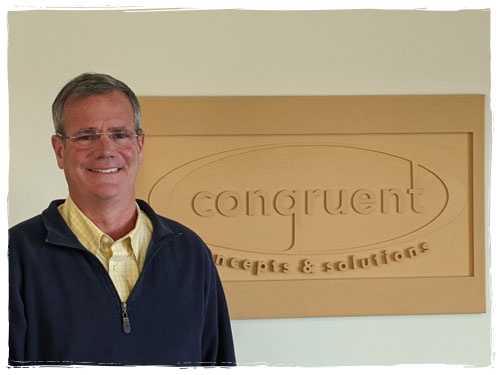 John Stingel
President
I began working with industrial automation services in 1981, long before the IoT began to take off. Over the years, I progressed from field work, handling industrial mechanical services, through the ranks to VP of Operations. In this role, I was accountable to all field operations, mechanical and electrical services, as well as manufacturing processes.
When the family-owned business was sold and I completed my obligations for employment, I realized that I wanted to continue developing new industrial material handling and automation technologies.
Congruent Concepts & Solutions, LLC was born from my years of experience and developed expertise in the design, fabrication, installation and integration of automation equipment and processes. The name for the company came from my desire to guide companies by creating concepts and implementing solutions that work together for the greater good, and maintain consistency and compatibility.
We continue to expand our horizons with projects both large and small, and with new custom concepts and solutions for our customers.
Industries of Expertise:
• Automotive • Beverage • Distribution • Industrial • Pharmaceutical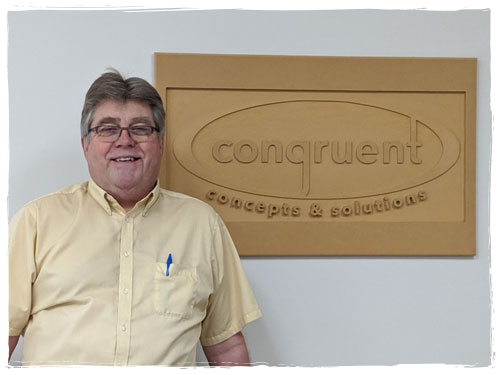 Jeff Anderson
Solutions Specialist
Jeff began his career in manufacturing with a small, family owned business. The core competencies were injection molding, aluminum die cast, CNC machining, and both mechanical and electrical assembly and test.
Jeff started at entry level and worked his way through the plant doing just about every job in the building. His years in maintenance were the most interesting.
To look back at the way things were done years ago as compared to the automation that is in place today, it is astounding. Jeff truly enjoyed combining several mundane tasks to a level of automation so that one operator could handle several machines. If someone told him it couldn't be done, he would form a team with the in-house maintenance, tooling, and process engineering groups and challenge them for a solution. They put their heads together and always came up with a cost effective solution.
Jeff's many years in management were the most rewarding. Traveling, meeting customers and resolving issues provided valuable insight and education.
Starting a new career with CCS is somewhat of a repeat – small business with a group of very smart and talented people, all eager to learn from each other's expertise and take on new challenges as a team to bring an elevated level of concepts and solutions to the customer.
Jeff brings a wealth of knowledge and experience to the team and is a large part of elevating the customer experience. We all look forward to his long career.
Industries of Expertise:
Controls • Medical • Power Sports • Technical • Telecom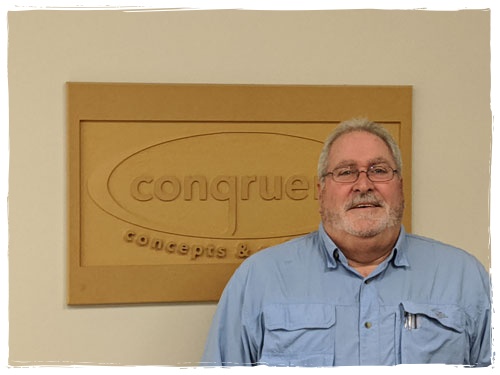 Michael L. Morrison
Flooring Solutions Specialist
Michaels' professional career in sales and customer service began over 35 years ago. From local, regional to national sales experience he has progressed through technical knowledge, leadership and field training implementing and providing both products and support systems.

For the past 15 years he has expanded his expertise in high-performance flooring systems to industrial, commercial, retail and residential customers. He uses that expertise to understand each facility's unique needs and recommend solutions that are appealing and comply with industry regulations. Additionally, he provides site management and follow up assuring projects are done right the first time.

Michael focuses on fluid applied industrial flooring for Congruent clients as part of our larger industrial project management service as well as on an individual flooring projects.

Industries Served:
Industrial • Commercial • Health Care • Animal Services • Food & Beverage • Restaurants • Retail• Institutional • Educational • Food Service
Andrew Bostrom
Solutions Engineer
Having earned a Bachelors of Science in Mechanical Engineering degree from the University of Southern Indiana, Andrew learned the ins and outs of design and manufacturing by developing machinery for the biomass industry. Over 4 years he designed and managed the fabrication of conveying and storage systems for materials ranging from wood pellets to 60 ft long logs and everything in between. 
Andrew has 8 years of experience working with Solidworks design software.  Designs include structural framework, mechanical power transmission, pneumatic, hydraulic and electrical components. This gives us the ability to clearly communicate concepts and final designs in 3D images and animations. 
Since joining Congruent in 2015, Andrew has demonstrated a passion for solving any mechanical challenge and the know how to produce a manufacturable design within budget.